Think fresh seasonally appropriate and locally sourced. Big sandwiches, all natural burgers, grilled Rueben's on homemade rye bread, wonderful salads, late breakfast. The only place in the area for fresh oysters and steamed clams. Since we are 300 miles from market we don't take seafood lightly. We specify harvest dates and take no prisoners when it comes to quality and freshness.
STARTERS
HOMEMADE SOUP
Cup or bowl.
Steamed New England Littleneck Clams 11.00
**when available- With Drawn Butter & Lemon
BUFFALO DIP $9.75
Pulled chicken, cheeses, celery, hot sauce, baked & topped with crumbled blue cheese. Served with tortilla chips.
CRAB CAKES $13
Two homemade cakes served over mixed greens with a sweet corn & pepper remoulade.
Cheese Plate  $11
Our featured cheese with bread & condiments.
Turkish Meze  $9
Hummus, sumac onion & tomato salad with homemade pita and paprika oil.
SALADS
To Any Salad Add: Tuna Salad, Grilled Chicken $4, Grilled Large Shrimp $5
HOUSE SALAD $4
Farmers Greens, Heirloom Tomato, Red Onion And Homemade Croutons. Choice Of homemade Dressing (Ranch, 1000 Island, Balsamic Vinaigrette, Maple Dijon, Olive Oil and Lemon).
Cafe Caesar $7.50
Our Rendition Of The Classic. Fresh Romaine, Homemade Croutons, Grana Padano Tossed With A Fresh Dressing Built On The Salad, Sorry But The Dressing Is Not Available On The Side.
Baby Spinach Salad $7.50
Fresh Baby Spinach Tossed With Freshly Squeezed Lemon Juice, Extra Virgin Olive Oil, Sea Salt, Fresh Cracked Pepper, Parmesan Reggiano. Topped With Toasted Pepitas.
Italian Chopped $11
Marinated & Grilled Chicken Breast Tossed With Homemade Balsamic Vinaigrette Served Over Farmer Greens, Hardboiled Egg, Imported Olives, Red Onion, Fresh Tomato, Gorgonzola Cheese & Croutons.
Mediterranean $10
Farmers Greens, Roasted Red Peppers, Olives, Heirloom Tomato, Red Onion, Croutons, Feta Cheese With Balsamic Vinaigrette.
Burgers & Sandwiches
Served on homemade bread or roll with chips and a pickle.
Saraburger – Nekid $11 Cheese $11.50 Bacon & Cheese $12.50
Kilcoyne Farms All Natural Beefy Goodness Cooked The Way You Like It. Served On Homemade Bun.
Nada Burger – Nekid $9.50 With Cheese $9.75 Anything Else Priced Accordingly.
Homemade Vegan Patty Of Bliss, Beans, Rice And Veggies with Herbs and Spices. Have It On A Bed Of Greens Or On A Homemade Brioche Bun.
Reuben, Rachel, or Ricky $11
Choose: Corned Beef, Turkey Or A Veggie Burger, Grilled With Fresh Saurkraut,1000 Isle Dressing And Swiss Cheese on Homemade Rye.
BLT Maximus $9.25
Homemade Toasted Semolina White Bread, 1/4 Lb Of All Natural Bacon, Cold Crisp Lettuce &Tomato With A Slathering Of Hellman's Mayo.
B.O.B. $9.50
Fresh Roast Turkey, Cranberry Sauce, Romaine & Hellman's Mayo On Homemade Whole Grain Bread.
Favorites
Stuffed Portobello Mushroom $10
A Plump Portobello Mushroom Stuffed With Fresh Mozzarella, Roasted Tomato and Basil. Served Open Faced With a Balsamic Reduction over Farmers Greens.
Gravlox – Plate $14 Sandwich $8
House Cured North Atlantic Salmon Served NY Style. Bagel, Cream Cheese, Greens, Sliced Tomato, Red Onion & Capers. Sandwich Has The Same Fixins, Just Less Salmon!
Seafood Quesadilla $14
Shrimp, Scallops & Crab Cooked "La Plancha" Fast & Hot With Olive Oil, Lime & Cilantro. Folded In A Flour Tortilla With Jack & Cheddar Cheeses, Served With Greens, Cafe Pico Di Gallo & Sour Cream.
Steak Sandwich $14.50
10 oz Top Sirloin Cooked The Way You Want It. Served Open Faced On Fresh Grilled Garlic Bread With Onions, Peppers & Cafe Taters.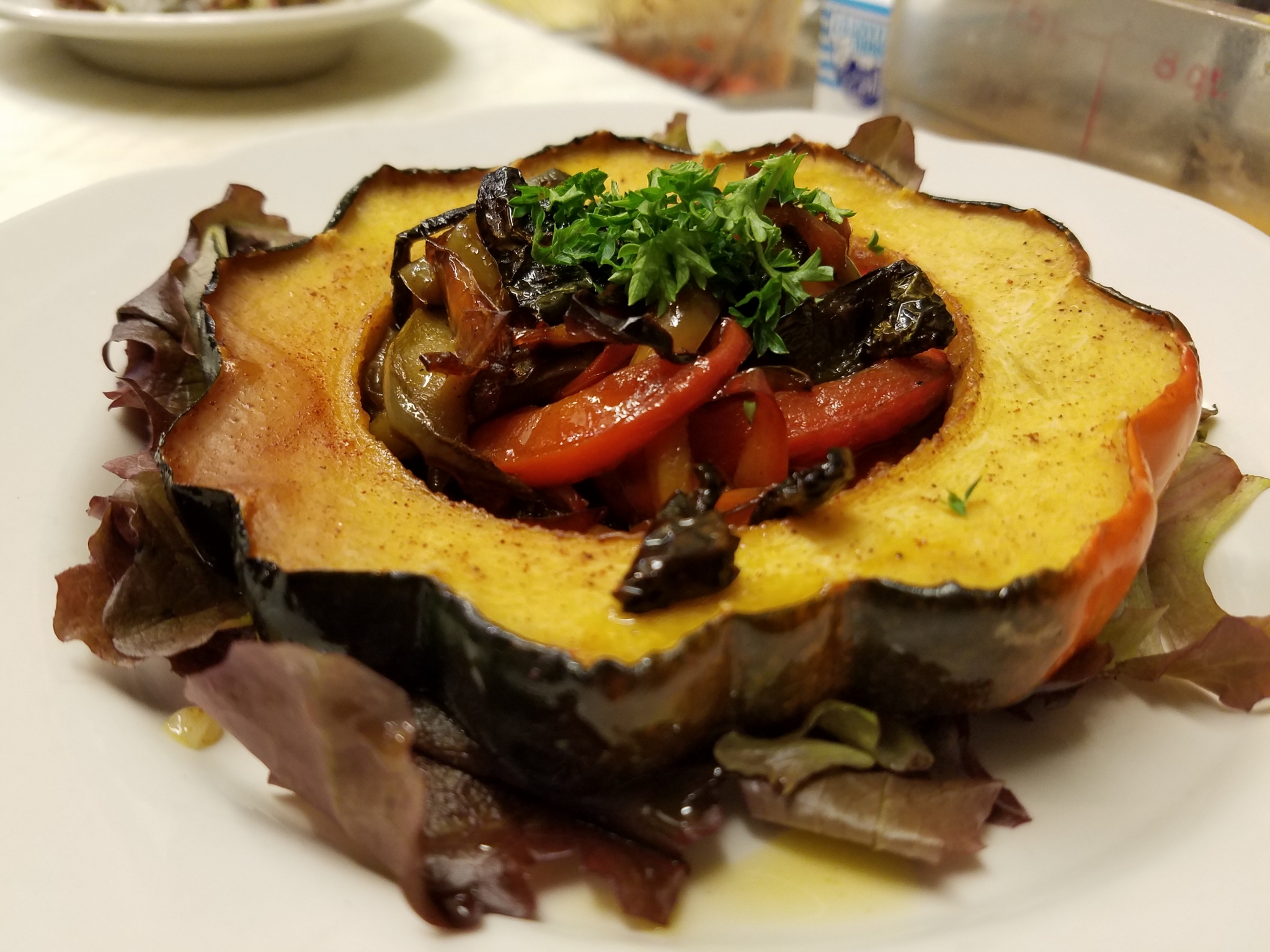 Panini
Served On Homemade Bread With Chips & A Pickle $10.00
Roast Turkey, Tarragon Mayo, Bacon, Tomato, Swiss Cheese

Grilled Chicken, Garlic & Herb Mayo, Provolone Cheese

Fresh Mozzarella, Roasted Tomato & Basil, Sea Salt, Fresh Cracked Pepper, EVO

Chefs Choice
Scrambles
Served With Toast 8.75 Lottsa Eggs Cooked Up With:
Brussels, Carmelized Onions, Brussel's Sprouts And Shaved Cheese

Irish – Chopped Corned Beef, Potatoes & Shaved Irish Cheddar

Greek – Spinach, Tomato & Feta

Western – Ham, Onion, Peppers & American Cheese

Mediterranean – Red Onion, Imported Greek Olives, Fresh Tomato & Feta

Fresh – Fresh Basil, Roasted Tomato & Fresh Mozzarella

Gabriel's – Just Cafe Taters & Eggs

Corpus Christi- Serrano Peppers, Homemade Chorizo Sausage & Fresh Tomato
Late Breakfast
11AM till 4PM
Cafe Hash N Eggs $10.50
2 Eggs Over Our House Prepared Corned Beef Hash With Toast.
San Antonio Bowl $11.50
A Crispy Flour Tortilla With Homemade Chorizo Sausage, Fresh Tomato, Scrambled Eggs, Jack & Cheddar Cheese, Then Topped With Pico Di Gallo & Sour Cream. "Hot Or Not"
Eggs Benny $12
2 Eggs Anyways Over Fresh Carved Ham & Tricia's' Homemade English Muffin With Homemade Hollandaise Sauce & Cafe Taters.
Maryland Benny $14
2 Homemade Crab Cakes, Grilled Tomato, Baby Spinach & 2 Eggs Anyways Stacked On Tricia's' Homemade English Muffin With Homemade Hollandaise Sauce And Cafe Taters.
Two Moons Over Saranac $11
2 Eggs anyways On Tricia's' Homemade English Muffin With Wilted Spinach, Mushrooms, Homemade Hollandaise Sauce And Cafe Taters.
Cafe Steak N Eggs $14.50
A Hearty Hand Cut Sirloin Steak, 2 Eggs Anyways, Cafe Taters & Toast.
Tuscan Breakfast $12
Soft Polenta On A Bed Of Fresh Spinach, Topped With Ratatouille, Two Eggs Anyways And Parmesan Reggiano Cheese.